Advanced/SK Gas to build US$1.8 bn PDH/PP complex in Saudi Arabia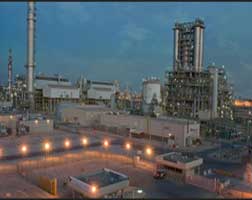 Advanced Global Investment Company (AGIC), a subsidiary of Saudi Arabian PP producer Advanced Petrochemical, is to form a joint venture with South Korea's SK Gas Petrochemical Pte. (SKGP), a subsidiary of SK Gas, to build a propane dehydrogenation (PDH)/PP complex in Jubail, Saudi Arabia.
The jv agreement follows a Memorandum of Understanding (MoU) signed in June, 2019.
The new jv known as Advanced Polyolefins will invest US$1.8 billion and will be owned by AGIC with 85% share and SK Gas Petrochemical holding the remainder.
The facility will have a nameplate capacity to manufacture 843,000 tonnes/year of propylene and 800,000 tonnes/year of polypropylene.
AGIC has also inked a license agreement with US-based Lummus Technology for the supply of Catofin technology and with LyondellBasell for Spheripol and Spherizone PP technologies.
According to AGIC, about 25% of the finance for the project has been secured by equity from shareholders and remaining 75% will be financed through loans by the newly formed JV.
Saudi Aramco will supply propane for the project on a long-term basis, for which it has also appointed project management consultants.
Construction is expected to start in 2021 with commercial operations scheduled by the second half of 2024.