Air Liquide/Pertamina in MoU for low-carbon tech solutions in Indonesia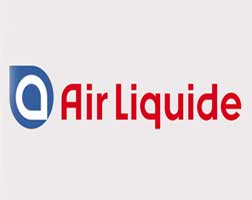 Air Liquide and Pertamina, the Indonesian national energy company, have signed a Memorandum of Understanding (MoU) with the objective to explore the technological solutions which can support the decarbonisation of Pertamina's activities in Indonesia. This partnership will contribute to Indonesia's efforts to decarbonise and meet its net zero ambition by 2060.
Under the framework of this MoU, Air Liquide Indonesia and Pertamina will perform joint research activities to explore the possibility of a long-term partnership allowing Pertamina to decarbonise its activities. Both parties will study solutions allowing to reduce CO2 emissions on Pertamina's sites, among which Carbon Capture Utilization and Storage (CCS/CCUS) solutions as well as solutions to produce low-carbon hydrogen.
Through this initiative, Air Liquide and Pertamina demonstrate a common commitment to explore and implement solutions which will contribute to the fight against global warming.
The project will leverage Air Liquide's extensive expertise in hydrogen and proven carbon capture technology portfolio while Pertamina will bring its experience in the energy sector.
Marloes Moerman, President Director of Air Liquide Indonesia, said : "Present in Indonesia for almost 30 years, Air Liquide is proud to collaborate with Pertamina to reduce the environmental footprint of its activities as to invest in the low-carbon future of Indonesia. In line with its sustainability objectives, which include reaching carbon neutrality by 2050, Air Liquide seeks to work with its customers toward a sustainable industry and to contribute to the development of a low-carbon society. We will do so thanks to the wide range of innovative solutions we have developed, which include low-carbon hydrogen and carbon capture solutions."
Fajriyah Usman, Vice President Corporate Communications of Pertamina said : "One of the efforts to support the country's ambition is the development of Carbon Capture and Storage (CCS) and Carbon Capture, Utilization, and Storage (CCUS). At the same time, this partnership is in line with Pertamina's strategic energy transition program and commitment to reduce greenhouse gas (GHG) emission. We are glad to partner with Air Liquide on this worthy mission."