bp Australia bares study into hydrogen energy production facility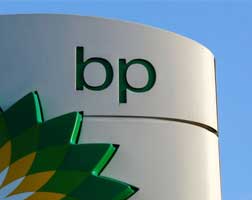 bp Australia, one of the country's leading premium fuel retailer has launched a feasibility study into an export-scale renewable hydrogen production facility in Western Australia.
Read: BP's commercial-scale green hydrogen, ammonia plant in Western Australia is feasible
It said that the extensive study will help the company and the energy sector better understand the possibilities of using hydrogen to export renewable energy at scale.
The project will include an initial investment from bp of  Aus$2.7 million, with a further  Aus$1.7 million being funded by Australian Renewable Energy Agency (ARENA) as part of its Advancing Renewables Program. bp Australia will be supported by GHD Advisory to deliver the study.
The feasibility study will deliver a detailed techno-economic evaluation of pilot and commercial scale green ammonia production plants in Geraldton. This will include an evaluation of the different technologies and process configurations required to manufacture green hydrogen and green ammonia.
The potential pilot plant will look to produce green hydrogen, using onsite and/or grid-sourced renewable power. This will then be converted into around 20 kilo-tonnes per annum (ktpa) of green ammonia. Once developed to commercial scale, this is expected to increase to around 1,000 ktpa of green ammonia, targeted at domestic and export markets.
The commercial-scale plant would require around 1.5GW of power. This is expected to be sourced from greenfield renewable power generation, enabling the project to benefit from the advantaged solar and wind resource in the region. Lightsource bp, a 50:50 joint venture between Lightsource and bp, in the funding, development and long-term management of solar projects, will provide and advise on the renewable power solutions.
Western Australia, due, in part, to its vast solar and wind resources, existing port infrastructure and proximity to large, long-term markets for green hydrogen is the study location, according to Frédéric Baudry, bp chief operating officer for Asia Pacific.
Accordingly, the study supports bp's ambition to become a net zero company by 2050 or sooner and to help the world get to net zero.
A member of the Australian Hydrogen Council as well as the Global Hydrogen Council, bp is and is actively evaluating hydrogen business opportunities around the world. Results of this study will be released to the public as part of a knowledge-sharing agreement to help progress the use of renewable hydrogen energy.