ExxonMobil breaks ground on US$10 bn chemical complex in Guangdong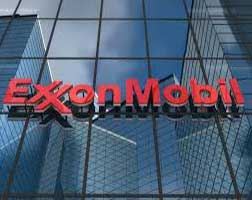 US petrochemicals firm ExxonMobil has broken ground on its US$10 billion petrochemical complex in Huizhou, southern China's Guangdong Province, according to state news agency Xinhua. The complex, which consists of a 1.6 million tonnes/year ethylene facility, is one of a few mega petrochemical projects in China that will be wholly owned by a foreign investor.
Read: ExxonMobil, Sabic jv reaches mechanical completion of Texas MEG/PE units
Due to the Covid-19 pandemic, a "cloud ceremony" was held online with video connections linking the Huizhou Dayawan Petrochemical Industrial Park, with ExxonMobil executives at its offices in Beijing and Dallas.
The complex will be built in two phases: the first phase will have a 1.6 million-tonne/year ethylene cracker as well as downstream polyethylene and polypropylene plants, scheduled to be completed by 2023 when construction on the second phase will begin.
An annual operating income of US$5.5 billion will be expected when the first phase reaches its designed capacity.
"China is a long-term strategic development platform of ExxonMobil, and the groundbreaking is a milestone in the implementation of the megaproject," said Fernando Vallina, Chairman of ExxonMobil (China) Investment Co.
Local suppliers and workers will be employed at the preparatory and construction stages, which is also an important contribution to China's development, according to Vallina, who also said that construction on the central control office building, temporary and supporting facilities started this month, and is expected to be completed by September.
Ma Xingrui, governor of Guangdong, said local governments have effectively overcome difficulties brought by the epidemic to complete preparatory works including project approval and sea reclamation. He added that it has taken only about 18 months for such a mammoth project to kick off.
The provincial government also said it will do whatever it can to make sure the chemical complex goes into operation by 2023.
And with the Covid-19 pandemic showing signs of slowing down in China, work and production has accelerated with the operation of foreign-owned companies in China gaining momentum as foreign investors' confidence have risen with new projects being confirmed, according to Xinhua.
The coastal city of Huizhou neighbours the cities of Shenzhen, China's innovation hub, and Dongguan, known as "the world's factory". Also within Dayawan Petrochemical Industrial Park are other petrochemical giants such as Shell, BASF, Clariant, Mitsubishi and LG.