Indian Oil Corporation to use LyondellBasell's Spheripol technology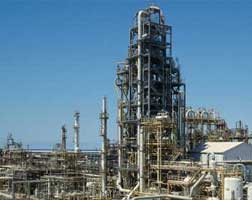 LyondellBasell, the world's largest licensor of polyolefin technologies, says that Indian Oil Corporation Ltd. (IOCL) will use its Spheripol technology for a 450 kilotonne/year polypropylene plant to be built in Panipat, Haryana State, India.
Read: Advanced opts for LyondellBasell PP technology for Middle East plant
"We are excited about this additional award for our Spheripol technology at the Panipat site," said Jim Seward, Senior Vice President, R&D, Technology and Sustainability at LyondellBasell. "The remarkable licensing track record of our polyolefin technology portfolio and our own build in asset operation experience makes the Spheripol's process the technology of choice if plant operability, leading operating cost and excellent product properties are key in differentiating within the specific market place."
Indian Oil is already operating polypropylene plants with a total capacity of 1,300 kilotonne/year at its Panipat and Paradip sites in India which are also based on LyondellBasell's proprietary Spheripol technology. LyondellBasell's Hostalen technology is additionally employed by IOCL to produce 300 kilotonne/year of HDPE product.
Indian Oil is aiming to almost double the polypropylene production capacity in the next five years and is the largest commercial enterprise of India, having the largest refining capacity and having the second largest share of Indian Petrochemical market.
The Spheripol technology is the leading PP process technology with more than 27 million tonnes of licensed capacity. The latest fifth generation Spheripol technology includes process improvements that further maximize operational efficiency. The plant will commence operations using Avant ZN catalyst.