Iran targeting 17 petchem projects by 2021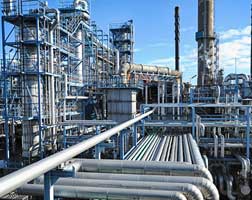 In a recent online inauguration ceremony of three petrochemical projects, Iran's President Hassan Rouhani said the country plans to inaugurate 17 petrochemical projects by 20 March 2021.
Rouhani also said that Iran has inaugurated four petrochemical projects so far and will continue to open 13 others by 2021. The recent inauguration was dedicated to three petrochemical industry projects worth about US$1.6 billion that include Kaveh Methanol company in Bushehr Province, Middle East Kimia Pars petrochemical complex, and Lorestan Catalyst petrochemical complex
The CEO of Kaveh Petrochemical Plant, Ebrahim Asgarian also said that the facility was built with a total investment of US$950 million, and it would generate revenue of around US$400 million a year.
The facility is sais to be the world's largest for methanol with a production capacity of 7,000 tonnes/day and an overall production of 2.3 million tonnes of methanol.
In July, CEO of National Petrochemical Company (NPC), Behzad Mohammadi said that Iran had earned US$10 billion from petrochemical exports between March 2019 and March 2020, and the remaining US$5 billion has come from selling petrochemicals in domestic markets.
According to the Managing Director of National Petrochemical Company of Iran, Behzad Mohammadi, in total, 27 petrochemical projects with an investment of US$17 billion are planned for start-ups during the next two years, of which 17 plants will start operating by March 2021.
Meanwhile, Iran's Oil Minister Bijan Zangeneh said that the country's petrochemical production capacity had doubled since 2013, adding that in the period between 2013 and 2019, 18 petrochemical projects came on stream in Iran.
"One of the most important tasks of the petrochemical industry is to prevent the sale of raw materials by completing the value chain in the oil and gas industry, as well as supplying downstream feedstock for the domestic industries while preventing more than US$5 billion in foreign currency from leaving the country annually," the Minister added.