Methanex delays Geismar 3 methanol project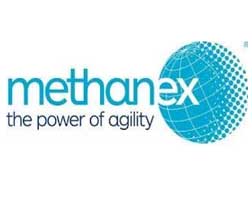 Vancouver-based, publicly traded company Methanex Corporation, which is the largest producer and supplier of methanol, says that in light of the significant uncertainty in the global economy from the Covid-19 pandemic, it will defer C$500 million of previously announced capital spending on its Geismar 3 methanol project for up to 18 months. Methanex also provided an update on other actions it is taking to strengthen its financial position, given the global uncertainty.
Read: Methanex awards EPC contract to KBR for world-scale methanol project
John Floren, President/CEO of Methanex, commented, "We are taking proactive steps today during these unprecedented times to further strengthen our balance sheet, while maintaining long-term value and financial flexibility. We believe that deferring major capital spending on our advantaged Geismar 3 project, and minimizing near-term spending, is a prudent decision in the current environment. We have ample liquidity today with approximately C$800 million of cash on the balance sheet and we continue to evaluate all capital and operating spending as we navigate this challenging environment."
This announcement follows the company's previously disclosed decision to idle its Titan plant in Trinidad effective March 16, 2020 and its Chile IV plant effective April 1, 2020, both for an indefinite period. Those two plants represent approximately 19% of Methanex's annual operating capacity of 9.2 million tonnes.
The company is placing its Geismar 3 project, which will be its third methanol plant in Louisiana adjacent to its existing Geismar 1 and Geismar 2 facilities, on temporary "care and maintenance" for up to 18 months. The expected capital spending during a deferral of up to 18 months is the same as the expected capital spending that would have been incurred if the project was cancelled outright. This action will enable the company to complete this highly advantaged project when market conditions improve.
The company expects to spend approximately C$100 million in Q1 2020 and a further $200 million from April 1, 2020 to September 30, 2021 on the project, the majority of which is spending that occurred or was committed during Q1 2020. This new amount is approximately C$500 million lower over the next 18 months compared to the approximately C$800 million that was expected to be spent over that same period. Construction activity and procurement of non-critical equipment and bulk materials will be suspended until market conditions allow the Geismar 3 project to restart.
The Geismar 3 project, which is expected to have production capacity of 1.8 million tonnes, benefits from substantial capital and operating cost advantages compared to a standalone greenfield project and is expected to significantly enhance the Company's asset portfolio with additional low-cost capacity.
Methanex is also reducing other near-term capital spending by approximately C$25 million by deferring planned maintenance activities, where prudent and without compromising safety, to preserve cash and support balance sheet strength.