PTT bares 5-year investment plans, addresses clean energy trend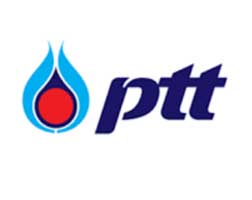 Thailand's a oil and gas company PTT Public Company Limited recently unveiled its 2020 – 2024 capital investment expenditure plan valued at 180.8 billion baht under the sustainable management framework to balance 3Ps; People, Planet, and Prosperity. This five-year investment figure excluded the company's long-term provision.
Read: Thai's PTT to slash oil output up to 25% to offset demand drop
For upstream petroleum and gas business group, PTT is still focusing on the 5th Natural Gas Transmission Pipeline Project, LNG Receiving Terminal Project, and the maintenance of Gas Separation Plant. For PTT's downstream petroleum business group, the company will aim at strengthening collaboration across PTT Group's hydrocarbon business. Furthermore, the company will push for the circular economy.
PTT's five-year provisional capex worth over 203.5 billion baht is targeted to enhance collaboration among PTT Group, for example, LNG Value Chain, Gas to Power Project, and new energy-related businesses, following the country's development strategy, changing trends of consumers' behaviour and technology, and clean energy trend.
The company stated that it is also ramping up efforts on innovation to utilize technology such as renewable energy, energy storage, electric vehicle, as well as the projects facilitating the national economic growth such as the smart city project in Eastern Economic Corridor (EEC).
PTT's business and capital expenditure plan aligns with the future business expansion and responses to its mission to create energy security and strengthen the national economy as well as taking responsibility to local community, society and natural resources.