Reservoir Link, EDPR Sunseap to undertake solar projects in Malaysia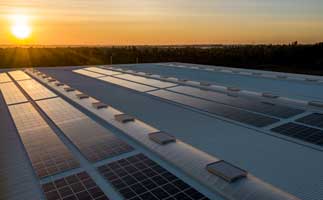 Reservoir Link Renewable, a subsidiary of Reservoir Link Energy (Reservoir Link), has signed a shareholders' agreement with Sunseap Energy Malaysia (EDPR Sunseap) and RL Sunseap Energy to carry out solar power purchase agreement (PPA) projects – specifically related to rooftop and ground-mounted solar PPAs, in Malaysia.
Reservoir Link and EDPR Sunseap are looking to start developing rooftop and ground-mounted PPA projects, and expect to provide technical assistance according to their respective areas of expertise for the projects' subsequent design, engineering, procurement, construction, operations, and maintenance.
This agreement follows Reservoir Link's joint venture for solar power-related projects with EDPR Sunseap back in April 2022.
"The partnership will steer us towards a common goal of becoming one of the prominent players in solar space," said Reservoir Link Executive Director Thien Chiet Chai.
Thien said that the collaboration with EDPR Sunseap had proven advantageous and elevated its competitive status in the solar industry – Reservoir Link would look upon this partnership in a favourable light as it progressively grows together with EDPR Sunseap.
The strong market sentiment towards renewables has also led EDPR Sunseap to consider engaging in more solar power projects in Malaysia, said an EDPR Sunseap spokesperson.
"About 40% of Malaysia's energy supply is expected to be renewable by 2035, and we hope to play a bigger role in the country's transition to clean energy," the spokesperson said.