Symbio advances hydrogen mobility with new dev't projects, construction of largest hydrogen fuel-cell in France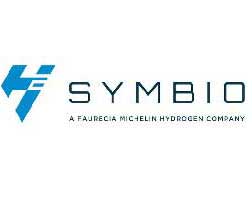 Symbio, a joint venture between Michelin and Faurecia, is working on two development projects: one with bus maker Safra, the other with Stellantis.  Michelin is determined to become a world leader in hydrogen fuel cell systems through Symbio, its joint venture with Faurecia.
Symbio and Safra, already partners to design the first French hydrogen buses, recently signed a new contract to develop 1,500 hydrogen fuel cell buses. These vehicles will be equipped with Symbio's special "plug and play" solution made of a 45-kW fuel cell combined with a compressor and power converter. Symbio is also partnering with Stellantis, which announced the sale of its first fuel cell-powered commercial vehicles. Symbio's system will offer these vehicles a 400-km range and refueling in just minutes.
Read also: World's largest green hydrogen facility to be built in Saudi Arabia
According to Symbio CEO Philippe Rosier, the new projects enable it to adapt its standard hydrogen systems (StackPack®) to the specific needs of clients. By 2030, it plans to produce 200,000/ year for the entire automotive industry. Symbio has launched construction of the largest hydrogen fuel cell plant in Saint-Fons, France. It will be inaugurated in 2023.