TechnipFMC secures US$1 bn EPC contract in Egypt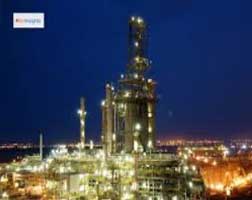 UK-based technology firm TechnipFMC plc has recently secured a major contract from Assiut National Oil Processing Company (ANOPC) to build a new hydrocracking complex for the Assiut refinery in Egypt. This engineering, procurement and construction (EPC) deal is valued at more than US$1 billion.
Read: TechnipFMC supplies ethylene tech to LanzaTech aviation fuel biorefinery
Several new process units, such as vacuum distillation, diesel hydrocracking, delayed coker, distillate hydrotreating and a hydrogen production facility employing TechnipFMC's steam-reforming proprietary technology come under this EPC pact. The contract also involves other process units including interconnecting, offsites and utilities.
As per the deal, lower-value petroleum products from Assiut Oil Refining Company's adjacent facility are likely to be converted into 2.8 million tonnes/year of cleaner fuels, such as Euro 5 diesel. The company is working on fulfilling the remaining conditions required to initiate the project work.
The agreement with Assiut is considered one of the major strategic projects needed to meet growing local demand for cleaner products. It reinforces the close association of TechnipFMC with the Egyptian petroleum sector and enhances its capability in the delivery of complex projects within the country, thereby boosting its presence in the African nation.