Timor-Leste energy summit reviews investment perspectives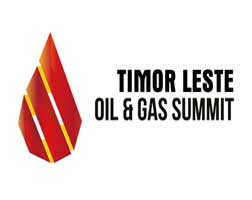 Timor-Leste is the fastest growing oil & gas producer in Southern Asia, with great offshore and onshore opportunities being created as more of the country opens for exploration. Major exploration opportunities and contracts are on the way as Timor Leste's oil & gas industry is undergoing significant growth at an increased rate, thanks to the government institution Autoridade Nacional do Petróleo e Minerais (ANPM).
Read: Timor-Leste's oil & gas event goes online
The country is the majority shareholder in the Greater Sunrise fields, containing more than 5.13 trillion cu ft of gas, worth at least US$50 billion. The blocks contain 225.9 million barrels of condensate reserves, worth over US$15 billion.
As the project is developing, major partnership opportunities are being created in upstream and midstream. These opportunities were discussed by Timor GAP at the first Timor Oil & Gas Summit, organised online by organised by IN-VR and under the endorsement of ANPM, recently.
The summit brought together international investors together with the government, IOCs and key service providers. The summit was sponsored by SundaGas , Pacific Towing , Vieira De Almeida , TIMOR GAP , CGG , GLJ and Clifford Chance.
Dr. Victor da Conceicao Soares, Minister of Petroleum and Minerals opened the summit welcoming investors and operators. He was followed by Dino da Silva, President of ANPM, who gave an overview of Timor-Leste's 2nd Licensing Round, and Timor-Leste's onshore and offshore opportunities.
In terms of the the international perspective on Timor-Leste's oil and gas industry and exploration updates, Joao Afonso Fialho, Partner and Head of Oil & Gas, VdA in his presentation said the country offers "a very friendly tax system" with relatively low tax rates when compared with the average seen not only in Southeast Asia, but in the world.
"When compared not only with the rest of Southeast Asia, but even worldwide. It is clearly one of the most competitive countries in the world for the industry," he added on Timor-Leste's investment environment.
"We are very nicely positioned in regards to infrastructure and transportation of gas. At the moment we are looking into having appraisal wells drilled in 2022," Colin Murray, VP of Technical, Sundagas revealed when discussing the Chuditch gas discovery and SundaGas' progress within only one year of signing a PSC with Timor-Leste.
"We look forward to establishing a similar relationship with Timor-Leste. In fact, it's essential to the success of any marine business and essential to us. A strong relationship with the government is a critical component to our investments," Neil Papenfus , General Manager of Pacific Towing, on comparing the company's success in Papua New Guinea and investing in Timor-Leste
"Timor-Leste has chosen the best solution, making access to its data free for interested investors, a model that works well for frontier countries." commented Martin Bawden, Business Development Manager of Zebra Data, when asked about ANPM's usage of their Virtual DataRoom service.
ANPM, IOCs and investors renewed their meeting for the 2nd Timor-Leste Oil & Gas Summit held in Dili, Timor-Leste in 2021.
IN-VR is an organiser of government-backed oil & gas marketing campaigns in the Mediterranean, North Africa, Balkans, Latin America and APAC regions.