Toyo awarded contract to build PP plant for Prime Polymer at Chiba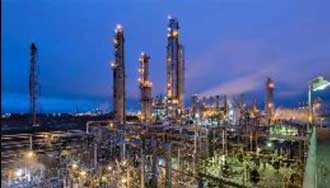 Toyo Engineering Corporation has been awarded a contract for a project to construct a polypropylene (PP) plant for Prime Polymer Co.
As part of the deal, Toyo will carry out the EPC contract on a full turn-key basis that includes engineering, procurement, and construction.
Toyo will build the 200,000 metric tonnes/year capacity PP unit at Ichihara-shi site at Chiba. The unit is scheduled for start up in 2024.
This project completion contributes to:
Producing high-performance polypropylene fulfilling the needs for weight saving and down gauging of the products & components.
Reducing greenhouse gas emissions by restructuring the plant configuration of Prime Polymer.
"Responding to the social needs and aspirations of all business entities to contribute on sustainability, the client awarded the contract to Toyo because of evaluation as an active partner from early stage for several years along with its rich experience of petrochemical projects, execution ability of large-scale EPC projects and from the viewpoint of safety, cost, quality, delivery and environment," the company said.
Read: Eneos, Toyota collaborate on hydrogen application at Woven City