Visakhapatnam styrene spill and moving on from the blow of industrial disasters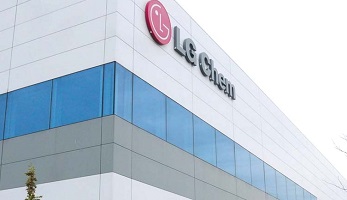 India has had its share of industrial disasters. The three-decade old Bhopal gas tragedy at the Union Carbide India plant, cited as the world's worst disaster to date, has continued to sow turmoil from the victims and their kin up to this day. The incident exposed an estimated half a million people to methyl isocyanate (MIC) gas and other toxic chemicals. It caused over 2,250 fatalities and scores of debilitating injuries. Until recently, there have been reports of children born with congenital defects, and these have been linked to the massive exposure from the gas drip some 36 years ago.
Read: ADNOC fills up 50% of India's strategic oil storage
Culpability from the catastrophic past has yet to be served, not especially since the new gas leak disaster that happened at the LG Polymers India Private Limited (LGPI) plant owned by South Korean company LG Chem revived the rage and nicked the old wounds anew. The seepage incident occurred in the morning of Thursday, 7th May, in the city of Visakhapatnam, Andhra Pradesh state. Investigation to the cause of the leak is underway but citing a report from the Centre for Science and Environment (CSE), a maintenance failure of the plant, which was reportedly in the process of reopening from the lockdown as India contained the spread of Covid-19 triggered the leakage.
The gas seepage has resulted in 11 fatalities, an estimated 350 injuries, and evacuation of residents living within a 3-km radius of the plant. Some are fearing of long–term health effects from the chemical exposure, akin to that of the Bhopal gas spill.
LGPI makes polystyrene and expandable polystyrene that are used for the manufacture of consumer products, plastic wares, and cosmetics packaging.
The company, established in July 1997 following LG Chemical' s acquisition of Hindustan Polymers , vouches that it complies to safety standard protocols; it assured that it is investigating on the incident, and is addressing ways to help those who are affected.
On the other hand, accountability of LGPI on the Visakhapatnam plant mishap has been raised. Some demanded suspension of the plant's operation; while authorities have booked the company for several counts of negligence and culpable homicide.
The leakage may have been contained but neither the smell of the toxic fumes permeating the air , nor the possible long-term effects of the exposure to the residents may quell doubts and disaccord on the real impact of industrialization to public health and safety.