Chemanol/GDI tie up to set up specialty chemicals firm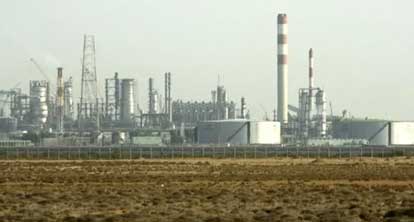 Saudi Arabia's Methanol Chemicals Company (Chemanol) has signed a joint venture agreement with compatriot chemical firm Global Company for Downstream Industries (GDI) to establish a national firm to produce specialty chemicals. Chemanol will own a 60% equity in the new company, while GDI will hold the remaining 40%.
The joint venture, based in Jubail Industrial City, will produce methyl diethanolamine, choline chloride dimethyl disulphide, dimethyl sulphate, chlorine derivatives, poly alpha olefins and aromatic solvents.
Chemanol said it aims to become one of the region's largest producers of specialty petrochemicals through the joint venture.
The products will be used in oil and gas, pharmaceuticals, fertilisers, construction materials, fuel refinery, extraction of environmentally harmful gases, carbon capture and storage technologies, recycling catalysts and paint manufacturing.
Last year, the two firms said they will team up to produce speciality chemicals, including methyl diethanolamine and choline chloride.
Furthermore, they will explore the possibility of manufacturing other chemical materials such as dimethyl disulphide, dimethyl sulphate, chlorine derivatives, polyalphaolefins (PAOs), and aromatic solvents.
The partnership comes in line with Chemanol's objective to boost its future plans and enhance strategic transformation.