Cue, NZOG in loan agreement for Australia, Indonesia oil and gas projects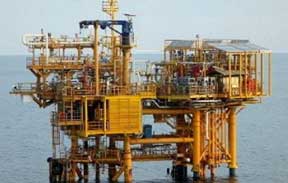 Australian Cue Energy Resources (Cue) and major shareholder New Zealand Oil & Gas (NZOG) have entered into a AUD7 million (USD4.86 million) two-year unsecured loan agreement to support the former's exploration and development activities and to ensure its sufficient working capital.
Cue has exploration and development operations at its Amadeus Basin assets in Australia and on the Mahato and Sampang production sharing contracts in Indonesia. The projects are intended to increase oil and gas production and is underway.
Other projects expected to require near-term financing include the ongoing PV-12 exploration well onshore Australia where slower than expected drilling could see costs escalate while at the Mereenie field, also onshore Australia, the joint venture partners are considering six workovers and two infill wells during the 2023 financial year.
Meanwhile, on the Texcal-operated Mahato block, 14 more wells are planned to be drilled on the PB oilfield over the next one to two years, and additional processing facilities will also be constructed.
Cue estimates its commitment expenditure for this development phase of the PB field onshore central Sumatra to be approximately AUD13 million (USD9.03 million).
"While revenue is expected to remain strong at all assets throughout this period, significant forecast expenditure, risks of cost overruns, and the expected timing of expenditure has led us to seek short-term financing," Cue said in a statement.
Further expenditure is also envisaged on Medco Energi's Sampang PSC, where the co-venturers expect in the coming months to take the final investment decision on the Paus Biru (Blue Whale) shallow-water gas field development.
Cue expects to incur development costs of around AUD15 million (USD10.42 million) in the 24 months to first gas following the partners' sanction of Paus Biru.
"Cue has a number of exciting exploration and development projects within our portfolio, which are all aimed at increasing our oil and gas production," commented Cue Chief Executive Matthew Boyall. "[However], the current inflationary environment has the potential to impact planned costs. This loan will ensure Cue retains the financial strength to participate in not only our committed projects but any other proposals which arise to increase production at our assets."
Despite initially seeking financing from Australian commercial banks, funds could not be made available to Cue because of the relatively small size of the amount required and the short-term nature of the company's needs – the loan from NZOG is unsecured with an interest rate of 10% per annum fixed for the two-year term of the loan and a 1.5% establishment fee. Early repayments are allowed with no penalty.