GS Caltex starts up new cracker in South Korea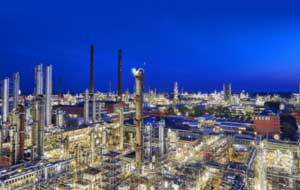 GS Caltex, a major South Korean petrochemical producer, has started up its new mixed-feed cracker in Yeosu, South Korea. The new cracker can produce 790,000 tonnes/year of ethylene and 430,000 tonnes/year of propylene.
This schedule is said to be earlier than the initial plan of 2022.
The company also plans to start up its new high density polyethylene (HDPE) in Yeosu with a capacity of 500,000 tonnes/year. It also operates a 180,000 tonnes/year polypropylene (PP) plant at the same complex.
The project is a 50-50 joint venture between GS Energy Corp. and Chevron Corp., costing around US$1.9 billion that started construction work in 2019.
Ethylene and propylene are the main feedstocks for the production of polyethylene (PE) and polypropylene (PP), respectively.
Read: GS Caltex to invest in facility for feedstock in South Korea