Jizzakh Petroleum clinches six licences for Uzbekistan MTO project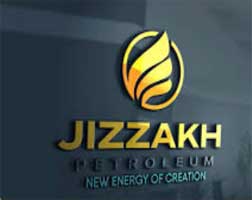 Jizzakh Petroleum has announced significant progress in construction of a new gas chemical complex in Uzbekistan, based on methanol-to-olefins (MTO) technology.
Jizzakh Petroleum is a major investor in the project located in the Bukhara region of Uzbekistan, which will use domestic feedstock to enable monetisation of natural gas, via the production of export-oriented and high value-added products in demand within the country. The creation of the future Gas Chemical Complex will lead to the development of the domestic textile industry, as well as import substitution and an increase of production in the automotive and construction industries.
Based on in-depth studies and assessments conducted with partner, Wood, six technology licence agreements have been signed in January – early February 2021 with leading international companies: Chemtex, Scientific Design, Versalis, Haldor Topsoe, Grace and Sinopec.
These milestones follow the September 2020 announcement on site selection and the completion of marketing and feasibility studies by consulting and technical partners – IHS Markit, Nexant, and Wood.
Other milestones include:
Jizzakh Petroleum has engaged White & Case as the project's legal advisor and Mott MacDonald as Environmental and Social Impact Assessment consultant.
An agreement has been signed with Woodon FEED.
Formal letters of intent have been received from SACE (ECA of Italy) and Bank Intesa Sanpaolo (Italy) for financing FEED.
Negotiations have taken place with Marco Polo International (USA) and KTM Kimyevi Maddeler (Turkey) for the offtake of polymer products.
Read: Versalis licenses LDPE-EVA technology for MTO project in Uzbekistan
Minister of Energy of the Republic of Uzbekistan Alisher Sultanov said: "The Government of Uzbekistan welcomes the progress that has been achieved in relation to this Bukhara complex. We view this project as a model for future interaction between Uzbekistan business and international partners. This partnership is the key to the accelerated development program being implemented by our government, in particular, the Ministry of Energy. Having completed site selection just last year, we are delighted that discussions with Jizzakh Petroleum have so quickly led to this series of agreements with major international licensors."