Oil/gas shareholders biggest winners of 2022; slower re-investments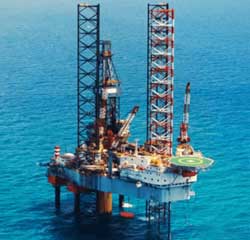 A 2022 review of upstream oil and gas from energy market research firm Westwood Global Energy Group depicts a turbulent year for the industry, with a constant battle between the energy transition and societal pressures to maintain energy supply. What's more, despite substantial revenues generated by high oil and gas prices in 2022, oil companies are being slow to reinvest and are instead focusing on returning value to shareholders and reducing debt.
It adds that a supply shock induced by conflict in Europe drove oil prices up to an average US$101/bbl in 2022 with European spot gas prices up to an incredible US$623/boe in August 2022. With most of the gains going back to shareholders, supermajors slowed down their asset sales and smaller cash deals dominated with private equity remaining a net buyer, says Westwood.
For 2023, uncertainty in demand and supply will continue and whilst a range for Brent of US$70-90/bbl seems reasonable gas prices will remain volatile and hard to predict.
It also adds that capex budgets should increase through 2023 although increases are likely to be modest.
Graeme Bagley, Head of Global Exploration and Appraisal, Westwood said: "The impact of high and volatile oil prices on the industry and society has well and truly been brought to bear. Pivoting from an oil price crash sparked by the pandemic, to a war-related, sanctions-driven collapse in supply and an oil price peak all in two years is extraordinary – even in the context of the oil price roller-coaster seen over the last 12 years. And shareholders have been the biggest beneficiaries– with 44 cents in every extra dollar of cashflow going to shareholders and just 12 cents to increased capital expenditure."
Bagley continues, "Gas has had a similarly turbulent journey, with prices in Europe leading to huge arbitrage opportunities and a profit boom for the trading houses and oil company trading divisions. The impact of high energy prices on society at large forced governments in Europe into massive support programmes, subsidising gas and electricity for consumers, paid for in part by windfall taxes on energy producers."
"Looking ahead to 2023, European gas prices will continue to be volatile and hard to predict, whilst shareholder pay-outs are expected to continue. Companies that have prioritised the energy transition may exit the sector whilst those that choose to remain will be willing buyers of attractive assets."