OS+H Asia 2020 postponed to December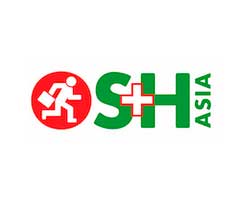 In view of the ongoing global Covid-19 pandemic, the 12th edition of Occupational Safety and Health Exhibition for Asia has been postponed to the end of the year and will take place from 9-11 December 2020. The exhibition was originally scheduled for 26-28 August in Singapore.
Read: OS+H Asia event postponed to 28 to 30 July 2021
The exhibition, centred on workplace safety and health, will now be held alongside Medical Fair Asia, a synergy that was well-received in earlier editions, says the show organiser.
The exhibitions will co-locate at Marina Bay Sands, Singapore later this year.
Gernot Ringling, Managing Director, Messe Düsseldorf Asia, said, "Delivering an exhibition that optimises participants' investment in time and resources is one of our top priorities, so we anticipate that the December dates will maximise participation and engagement from regional and international attendees. We are optimistic that the co-location of OS+H Asia with Medical Fair Asia – representing the synergistic portfolios of occupational safety, security and healthcare, will come at a time when businesses will be on the lookout for sourcing and networking platforms, as well as heightened industry demand for solutions as companies look to adapt workplaces and protect employees for the future."
The OS+H Asia team will be in touch with all confirmed exhibitors and participants regarding event logistics and planning. Participants may also contact osha@mda.com.sg for immediate assistance.