Sibur selects LyondellBasell PP tech for Amur complex in Russia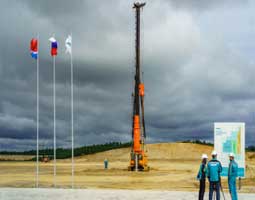 Chemical firm LyondellBasell says that the Amur Gas Chemical Complex project, being implemented by Sibur Holding PJSC, the largest integrated petrochemicals company in Russia, has selected LyondellBasell's Spheripol technology for a new facility.
The process technology will be used for a 400 kilotonnes/year PP unit to be built in Svobodny, Amur region, Russia.
"LyondellBasell's technology will help to achieve the highest level of diversification at Amur GCC and expand Sibur's mostly homopolymer-oriented portfolio with a few PP random copolymers by adding a wide array of other copolymers, e.g. high-impact polypropylene-ethylene copolymers, and thermoplastic grades", said Pavel Lyakhovich, Management Board Member/Managing Director of Basic Polymers Division at Sibur. Total design capacity of AGCC is 2.7 million kilotonnes/year of PE and PP products.
Read: Sibur selects Univation PE tech for Amur GCC
"We are honoured that Sibur has again opted to utilise the Spheripol technology for its Amur GCC project in the Russian Far East," said Jim Seward, senior vice president of research and development, technology and sustainability at LyondellBasell. Seward added: "The process robustness and CAPEX effectiveness of the Spheripol process allows Sibur to create benchmark polymers on a sustainable basis."