Technip to supply technology to CNOCC/Shell ethylene cracker in China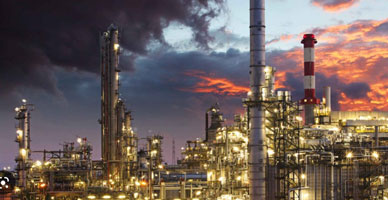 Technip Energies says it has been awarded a contract by CNOOC and Shell Petrochemicals Company Ltd. (CSPC) for the Huizhou Phase III project, a mega liquid ethylene cracker located in Huizhou, Guangdong Province, China.
Technip Energies is providing the proprietary technology and process design for CSPC's 1,600 kilotonnes/year ethylene plant. This liquid ethylene cracker pioneers the use of a low CO2 furnace design and electrification of major compressors. The plant is anticipated to have 20% lower CO2 emissions than a similar conventional facility and will be able to maximise benefit from the rapidly decarbonising power grid for future CO2 emission reduction.
In addition to the ethylene cracker technology, low emission furnace design scheme and the electrification of the major compressors, Technip Energies will provide key proprietary technology including a Heat Integrated Rectifier System (HRS), Ripple Trays and Spent Caustic Treatment Unit. The cracker utilises Technip Energies' Ultra Selective Conversion (USC) U and W coil furnace technology, selected due to its high energy efficiency and improved yields.
Bhaskar Patel, SVP Sustainable Fuels, Chemicals and Circularity of Technip Energies, stated: "We are pleased to be entrusted once again by CSPC for the third phase of Huizhou project. This award builds on our long-term collaboration, illustrated by the successful delivery of two prior ethylene plants in Huizhou, China. Our proven ethylene technology, and leading edge in the low-emission furnace design are clearly important differentiators to make this project a success. It will showcase CSPC and T.EN's shared vision of accelerating the transition towards a sustainable future using technological advancement as a key lever."