Borealis scraps US$7 bn PE project in Kazakhstan; part of cost cutting measures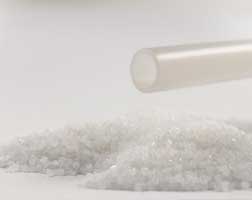 Austrian polyolefins producer Borealis has decided not to pursue further the development of a US$6.8 billion integrated cracker and polyethylene project in Kazakhstan. The decision to discontinue this project, it says, is due to economic uncertainties as a result of the Covid-19 pandemic as well as the increased uncertainty of future market assumptions.
Read: Borealis/UCC to develop PE/PP plant in Kazakhstan; Borealis opens expanded wire testing centre in Sweden
The project was a 50:50 joint venture with Kazakh state-owned United Chemical Company (UCC) and a joint agreement was signed in 2018.
The scope of the project was to include the construction of an ethane cracker and two PE units, utilising Borealis's proprietary Borstar technology, with a total capacity of 1.25 million tonnes/year and with a pre-investment in the cracker for future expansion. The final investment decision on the project was expected to be taken in 2020 and start-up was scheduled for 2025.
Through the partnership, Borealis and UCC were to explore the opportunities of jointly developing the Kazakhstan polyolefin industry and it was expected to have strengthened Borealis' position in the CIS markets.
Borealis has also simultaneously in 2018 signed a MoU to cooperate on a 500,000-tonne/year polypropylene project that is currently being implemented by Kazakhstan's Samruk-Kazyna Sovereign Wealth Fund and is under construction.
To have been built in Kazakhstan's Atyrau Region, the decision not to build the PE facility comes as a blow to Kazakhstan, which has been struggling with the collapse in hydrocarbon prices. Petrochemical projects that could produce value-added products from the Central Asian nation's vast gas and oil resources are seen as offering the country potential to diversify away from over-reliance on the export of raw commodities.
Earlier in May, Alfred Stern, CEO of Borealis, had outlined plans to cut costs, including reducing capital expenditure by 25% to EUR750 million in 2020.