BP to cut 10,000 jobs worldwide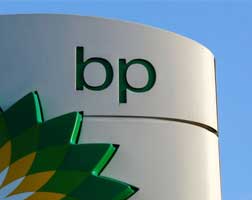 In line with the slower demand for oil, against the back of the Covid-19 pandemic, UK energy giant BP plans to shutter nearly 10,000 jobs, or almost 15% of its global workforce.
Read: BP to cut around 4,000 jobs
CEO Bernard Looney told the company's 70,000 staff that the firm has started the process to axe staff by the end of the year, due to oil prices plunging "well below the level" the group needed "to turn a profit".
Though oil prices have rebounded sharply in recent weeks as governments ease lockdowns and businesses slowly reopen, the CEO said "it was always part of the plan to make BP a leaner, faster-moving and lower carbon company".
The majority of job cuts will come from office staff and BP will scrap pay rises for its senior staff this year and likely do away with cash bonuses, he added.
The company slumped into a US$4.4-billion net loss in the first quarter, during which time Bob Dudley stepped down as group CEO after a decade at the helm.
Irish national Looney has set BP a target to achieve "net zero" carbon emissions by 2050 and to reduce the cost of running BP, currently at US$22 billion a year, by US$2.5 billion in 2021.
Brent crude oil prices were down 1.2% at US$41.79 per barrel.