Celanese to supply VAM to China's Wanwei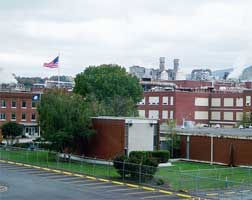 US speciality materials firm Celanese Corporation has recently signed a memorandum of understanding for a long-term commercial agreement with Anhui Wanwei Group Co., Ltd., (Wanwei), based in Chaohu, China, to supply Wanwei with Celanese's green technology-based, ethylene-based vinyl acetate monomer (VAM) to support approximately 50% of the company's captive product needs in the manufacture of chemicals, fibres, and new material in Anhui Province, China.
Under the terms of the agreement, Celanese will supply Wanwei with its ethylene-based VAM, which has been recognized by the China Petroleum and Chemical Industry Federation (CPCIF) as an environmentally sustainable product. Celanese's ethylene-based VAM was recently awarded the designation as a "Green Technology" in China for its low carbon emissions, low energy consumption, low content of heavy components and high product quality. The designation by the CPCIF was listed in the Directory for Petrochemical Green Technology 2019 Edition.
"Celanese is pleased to supply Wanwei with a quality VAM product that exemplifies the company's ongoing commitment to sustainable product development and environmental protection," said Florian Kohl, Vice President of Celanese's VAM, Emulsion & Redispersible Powders businesses. "As the world's largest producer of vinyl acetate monomer, Celanese is advancing green technologies used in the production of various emulsion polymers that not only meet stringent environmental regulations, but also help our customers meet their sustainability goals and product expectations. Celanese will continue to adhere to our sustainability-focused business principles and will work together with local governments and associations to actively contribute to 'green' product development."
"Celanese and Wanwei have been business partners for more than ten years," said Wu Fu Sheng, President of Wanwei, "This agreement marks another milestone of the two companies in long-term cooperation. It also provides a gateway for promoting more eco-friendly solutions in the future to support China's Blue Skies environmental policy."
Celanese is the largest global producer of ethylene-based VAM and is advancing the use of green technology in the production of polymer emulsions of various types. VAM is the key raw material used in the production of polyvinyl acetate (PVAc), vinyl acetate ethylene (VAE) emulsions and polyvinyl alcohol (PVOH), a precursor to PvB films. VAM is also used to make ethylene vinyl alcohol (EVOH) resins and ethylene vinyl acetate (EVA) copolymers. In addition, VAM is an intermediate used to produce paints and coatings, adhesives, textile finishes, water-soluble films and fibres, and laminated safety glass. VAM can be polymerised in mass, solution, suspension or emulsion.
Financial details of the agreement are not being disclosed at this time. Celanese expects to supply Wanwei with VAM from its world-scale chemical industrial facility located in Nanjing, China.