Timor-Leste's oil & gas event goes online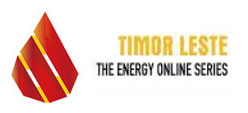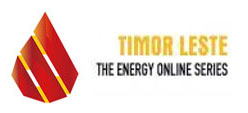 Timor-Leste shows great offshore and onshore opportunities as more of the country opens for exploration. The country is the majority shareholder in the Greater Sunrise fields, containing more than 5.13 trillion cu. ft of gas, worth at least US$50 billion. The blocks contain 225.9 million barrels of condensate reserves, worth over US$15 billion.
As the project is developing, major partnership opportunities are created in upstream and midstream. These opportunities will be discussed in detail by Timor GAP in the first Timor Oil & Gas Summit, following the highly successful US$20 billion Bayu-Undan offshore field.
In view of Covid-19, event organiser IN-VR is organising the oil & gas energy summit online on 4 June. Sponsored by SundaGas and Pacific Towing, the organiser says the profits will be donated to charity supporting the initiative to provide masks, gloves and necessities to groups in need.
The online summit will focus on Timor-Leste's plans in the current oil price landscape, new business opportunities in its 2nd Licensing Round, exploration updates and new midstream projects.
The summit will gather government officials, key IOCs, investors and service providers that will discuss these topics and network with attendees online in sessions and private B2B meeting rooms.
Highlights of the summit are as follows:
Timor-Leste's 2nd Licensing Round: Acreage opportunities and terms
ANPM's instrumental role and jurisdiction in the country and region
Timor-Leste's geology and available seismic data
Why to invest in Timor-Leste – Investor's perspective
Service provider opportunities in Timor-Leste
The Timor-Leste/Australia Maritime Boundary Treaty – the new framework
Which are the best companies to partner with in Timor-Leste?
Exploration updates in Timor-Leste
The Chudith Gas Discovery and the PSC TL-SO-19016 license, SundaGas' success and update
Bayu-Undan field updates and new opportunities
Presenters include the following:
Dino da Silva, President, ANPM (Autoridade Nacional do Petróleo e Minerais — Timor-Leste public institution responsible of managing and regulating petroleum and mining activities in Timor-Leste area)
Mateus da Costa, Director of Exploration, ANPM
Amado Hei, Director for PSC & Legal Compliance, ANPM
Andy Butler, Chief Executive Officer, SundaGas
Neil Papenfus, General Manager, Pacific Towing
For further information please visit:
https://www.in-vr.co/timor-leste-online