Chemical firms launch R&D hub for plastic waste processing in the Netherlands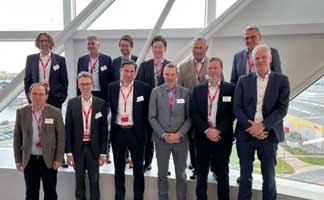 Chemical firms Sabic, BASF, Covestro, Dow, LyondellBasell, Mitsubishi Chemical, and Solvay, all members of the Low-Carbon Emitting Technologies (LCET) initiative, have tied up with Dutch firm TNO, which will host a new R&D hub and execute the R&D projects. The first set of projects is set to launch in the second half of 2023.
As a private sector driven initiative, the R&D Hub projects are aimed at making significant strides towards more sustainable plastic waste processing and help address industry-specific topics related to the development of mechanical and chemical recycling routes.
"With the launch of its first project, the LCET has demonstrated its role as an 'incubator' for collaborative action to accelerate greenhouse gas (GHG) reduction in the chemical production value chain," said Abdulrahman Al-Fageeh, CEO of Sabic and LCET Co-Chair. "Improving recycling rates can significantly contribute to our progress toward a circular carbon economy, and by bringing together the knowledge and expertise of our companies, we can find new ways to drive net-zero solutions".
Martin Brudermueller, LCET Chair/Chairman of BASF SE, said: "Finding solutions to protect our climate is a global, societal task that will only succeed if we all contribute with our best ideas. Launching the first spin-off project out of the LCET initiative is a significant achievement and milestone for all the member companies. This enables us to develop breakthrough technologies while sharing early-stage risks. Bringing together seven leaders operating in the same marketplace demonstrates the collaborative spirit in the LCET-initiative that transforms ambition into action."
TNO will lead the technology development, Henk-Jan Vink, Managing Director at TNO adds: "We are very proud to be selected as the host and orchestrator of this great initiative. This unique co-creation between the LCET members, our experts and innovation partners will result in practical and disruptive technology solutions to allow increased levels of circular plastics with a lower environmental footprint. TNO is confident to further build on its experience in the field of circular modelling, packaging and materials know-how and provide the industry with fit-for-use solutions."