Chinese petchem companies to delist from NYSE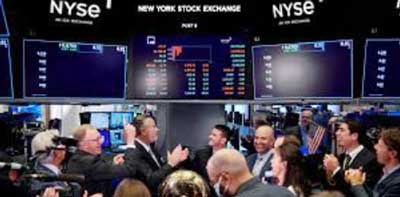 Against the back of US/China spat on US audits, five of China's largest state-owned companies plan to delist from US exchanges as the two countries struggle to come to an agreement. China Life Insurance Co., PetroChina Co. and China Petroleum & Chemical Corp. (Sinopec) all disclosed their intentions to delist in statements, along with Aluminum Corp. of China and Sinopec Shanghai Petrochemical Co.
US and China have been at odds for two decades over allowing American inspectors access to the audit work papers of Chinese companies. Negotiators have yet to hammer out an agreement with the clock ticking on a congressionally imposed deadline of 2024 to kick off businesses that don't comply, says Bloomberg.
China and Hong Kong are the only two jurisdictions worldwide that don't allow inspections by the Public Company Accounting Oversight Board, with officials there claiming national security and confidentiality concerns.
As well, speculation has been mounting that a solution could involve companies that Beijing deems sensitive voluntarily exiting US markets.
The China Securities Regulatory Commission said in a statement that the delisting plans were based on the companies' business concerns.
About 300 businesses based in China and Hong Kong — with over US$2.4 trillion in market value — risk being kicked off US Exchanges as the Securities and Exchange Commission increases scrutiny of the firms, Bloomberg Intelligence estimated in May. Among the biggest are China Life, PetroChina, China Petroleum & Chemical, Alibaba Group Holding Ltd. and Baidu Inc.
It's unclear whether the move to delist will smooth negotiations to break a standoff on audit inspections, a US legal requirement meant to protect investors from accounting frauds and other financial malfeasance. The 2024 deadline stems from a 2020 law called the Holding Foreign Companies Accountable Act that was popular with both Democrats and Republicans.
The US-China Economic and Security Review Commission, which reports to Congress, says China considers eight companies listed on major US exchanges to be "national-level Chinese state-owned enterprises." They are PetroChina, China Life Insurance, China Petroleum & Chemical, China Southern Airlines Co., Huaneng Power International Inc., Aluminum Corp. of China, China Eastern Airlines Corp. and Sinopec Shanghai Petrochemical.
While the delistings will have little impact on the companies themselves given their New York shares are thinly traded, the moves underscore escalating tensions between the US and China, said Marvin Chen, a strategist at Bloomberg Intelligence.