Country Focus: Vietnam's energy sector finds its corner under the sun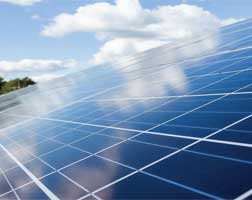 For Vietnam, solar energy offers a bright prospect to boost its economy by securing the country's energy needs and also catering to sustainability.
Meeting the power demand
Vietnam is one of East Asia's most dynamic nations, affirms the World Bank (WB), with poverty levels falling from 70% to 6% and its GDP crossing the 7% annual growth rate in 2018. Succeeding to reach the lower middle income rank with its economic reforms, the country, however, is grappled with surging power demands from its growing businesses and its over 90-million population.
The country's electricity demand is the second-largest in Southeast Asia. Energy security, meanwhile, is a grey spot in its economic ambitions and to sustain its economic growth, forecast to snag 6.5% from this year to next year.
Vietnam has gone through power shortage spells. Citing a report from research firmIHS Markit, Vietnam is likely to face a power shortage in the next few years because of delays in most of its planned energy projects.
This resonated with a forecast by the country's Ministry of Trade and Industry that the country may contend with severe power shortages from 2021, as electricity demand outpaces construction of new power plants, creating a domino effect to the country's manufacturing sector, plus it could hamper foreign investment inflows.
Vietnam's power generation will need to rise from about 48,600 MW currently to 60,000 MW by 2020 and 129,500 MW by 2030, according to government data.
By then, the demand could exceed the supply by 6.6 billion kilowatt hours (kWh) in 2021, increasing to 15 billion kWh by 2023. The delay stems from difficulties of securing funds for the construction of plants and the government's limited guarantee for foreign loans.
Vietnam will need an average of US$6.7 billion a year to expand its annual power generation capacity by 10% between 2016 and 2030, it added.
The other concern is that to compensate for the energy shortfalls, the country may have to increase its dependence on coal-fed power plants, at least through 2030.
Aside from coal, Vietnam also utilises liquefied natural gas (LNG) for its power plants, and this, the Ministry says will reduce the power gap from 2025.
Going renewable for the long term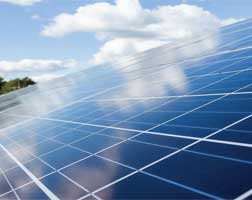 Renewable energy is taking off in Vietnam to provide sufficient energy and lessen the reliance on coal. Hence, its renewable energy development plan comes just at the right time. The development plan covers different technologies including hydropower, wind power, solar power, biomass energy and biogas. Its objectives include enabling as many households access to sustainable and reliable energy that is affordable in 2030, while at the same time reducing greenhouse gas emissions by 5% in 2020, by 25% in 2030 and 45% by 2050.
As the country starts reducing fuel and coal imports, in line with its climate change targets, efforts are being ramped up to increase application of biogas technologies as well as to provide solar-based facilities like solar water heating to households.
With the planned increase of utilisation rate of renewable energy in the years to come, solar power production is also being eyed to increase from 850 MW in 2020 to 4,000 MW in 2025 and 12,000 MW in 2030.
Harvesting sufficient energy from solar farms
Solar energy is an ideal exploit for Vietnam for a good number of reasons. The Ministry of Industry and Trade's Energy Balance of Vietnam by 2020 report cited that the country has adequate sunshine hours, with 2,000-2,500 hours/year. The total of average heat radiating energy is at 150 kCal/sq cm/year and an estimated potential of around 43. 9 billion tonnes/year of oil equivalent (TOE).
For this reason, Vietnam can aim to becoming the solar power hub in the region. In fact, it is the location of Southeast Asia's largest solar power farm, the 420-MW Dau Tieng Solar Power Complex, which spans across 540 ha in the Tay Ninh province.
The US$391 million-complex by Dau Tieng Tay Ninh Energy JSC, a joint venture of B Grimm Power Company and Xuan Cau Corporation Ltd, has the capacity to produce 688 million kWh/year of electricity or 10% of the country's solar energy to supply 320,000 households. It is also said to cut down 595,000 tonnes/year of carbon emissions.
Another solar farm was also built in the Ninh Thuan province by Singapore-based clean energy provider Sunseap Group, together with InfraCo Asia, an infrastructure development and investment company of the Private Infrastructure Development Group (PIDG). The US$150 million solar farm project will generate 168 megawatt-peak (MWp) of solar energy that could meet the power needs of 192,000 homes and reduce carbon emissions by about 240,000 tonnes/year. InfraCo Asia is funded by the governments of UK, the Netherlands, Switzerland and Australia.