Japanese firm starts up ethylene plant in US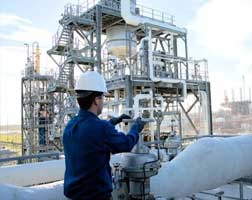 Shintech Louisiana LLC, the US subsidiary of Tokyo-based Shin-Etsu Chemical's Shintech Inc., has commissioned its ethylene plant in Plaquemine, Louisiana.
Read: Japanese firms team up for gasification chemical recycling of plastic waste
Construction of the 500,000-tonne/year ethylene plant, the first to be built in the US by a Japanese operator, has been completed, with the plant producing ethylene, said project contractor Toyo Engineering Corp. and subsidiary Toyo US Inc.
The service provider disclosed no further details regarding the plant's commissioning, and neither Shin-Etsu nor Shintech have confirmed current production rates at the site.
First announced in 2014, the new ethylene plant comes as part of Shintech's strategy of eliminating ethylene imports by setting up in-house ethylene production starting from its own raw materials to ensure a stable supply and further strengthen its existing integrated polyvinyl chloride (PVC) manufacturing site in Plaquemine.
Shintech Louisiana also is proceeding with its previously announced US$1.49 billion investment to develop a chloralkali and vinyl chloride monomer production plant and expand the Plaquemine PVC manufacturing site.
As initially planned, the phased expansion was to include construction of a new plant capable of producing 860,000 tonnes/year of vinyl chloride monomer (the raw material of PVC) and 660,000 tonnes/year of caustic soda.
Scheduled to be completed in late 2020 and enter operation in early 2021, the expansion comes as part of Shintech's plan to keep pace with the market as global demand for PVC.
Shintech is the largest PVC producer in the US and the world.  Upon completion of the Plaquemine expansion in 2021, it will produce 7.14 billion pounds of PVC resin. Shintech manufactures its own monomer and began ethylene production in 2019. Shintech facilities produce resin in Freeport Texas, Addis Louisiana, and Plaquemine Louisiana.