Elkem eyes new site for potential battery materials plant in Norway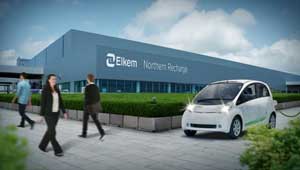 The Herøya Industrial Park is Elkem's preferred site for a potential large-scale plant for battery graphite production in Norway. The project, named Northern Recharge, aims to supply the fast-growing battery industry through a competitive production process and make batteries greener with lower CO2 emissions.
Elkem is currently constructing a pilot plant for battery graphite in Kristiansand, Norway. The NOK 65-million investment pilot aims to conclude process route and qualify products, and is expected to open in the beginning of 2021.
Based on conclusions from the pilot, Elkem will evaluate the basis for competitive industrial production with its Northern Recharge project. It will progress the project towards a planned final investment decision in 2021; it is also inviting industrial and financial partners to participate in the project.