ExxonMobil's proposal for carbon storage in Texas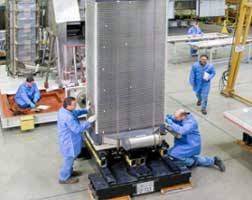 ExxonMobil has put forward a proposal for a public/private carbon capture and storage (CCS) project aimed at collecting carbon dioxide emissions from US petrochemical plants and burying them in reservoirs under the Gulf of Mexico.
It plans investments of US$3 billion on lower-emission energy solutions through 2025, adding to the more than US$10 billion ExxonMobil has invested since 2000. It would also require billions of dollars from companies and government agencies to store 100 million tonnes of CO2 a year by 2040, said Joe Blommaert, President of Exxon's Low Carbon Solutions business. He added that this equates to taking 1 in every 12 cars off the road in the US and seven times the current carbon capture in the country.
Blommaert outlined the plan in a blog post. "We've been studying the concept of multi-user CCS zones in major industrial areas that are located near safe geologic storage sites. We believe the Houston Ship Channel is ideally suited for a CCS project of this magnitude, and ExxonMobil is well-placed to help lead this challenging, complex project."
The project proposed for the Houston Ship Channel, home to dozens of refineries and chemical plants, faces enormous hurdles, including financing and support from federal, state and local government agencies. It comes as Exxon faces shareholder opposition to its goal of increasing fossil fuel production in coming years that would greatly expand its carbon emissions.
Houston was chosen because it has a large concentration of "hard-to-decarbonise" industry near the Gulf, said Blommaert.
"We could create an economy of scale where we can reduce the cost of the carbon dioxide mitigation, create jobs and reduce the emissions," he said.