Sinopec Engineering awarded EPC for Exxon project in China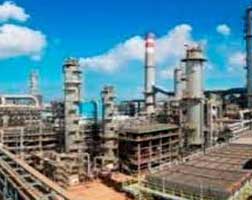 China's state-controlled Sinopec Engineering has signed an engineering and construction contract with ExxonMobil for the US firm's planned Huizhou petrochemical complex in south China. The complex in Guangdong province will include a 1.6 million-tonne/year flexible feed steam cracker and downstream polyethylene and polypropylene plants that will produce material used in packaging, automotive, industrial and consumer products.
The basic design, engineering, procurement and construction contract covers the first phase of the Huizhou chemical complex, Sinopec Engineering said, adding that it covers all process units, utilities and infrastructure and is worth an estimated multi-billion dollars.
Read also: Sinopec launches China's first carbon capture project
The Huizhou project has yet to reach a final investment decision. ExxonMobil's planned investment was first announced in 2017 and early construction work started in April last year with a targeted start-up date of 2023, with no further details of the progress of the project.
ExxonMobil will own 100% of the project, which is relatively unusual for a foreign investment in China. The company already has a 25% joint venture stake in domestic refiner Sinopec's 240,000 b/d Fujian refinery and associated 800,000-tonne/year ethylene steam cracker.