Aramco/Sabic to fund US$1.3 tn private sector investment push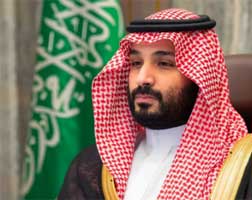 State-owned oil firm Saudi Aramco and its subsidiary, petrochemical firm Sabic, will spearhead investments of 5 trillion riyals (US$1.3 trillion) by the local private sector by 2030 under a programme to diversify the country's economy away from oil, Saudi Arabia's Crown Prince Mohammed bin Salman, said recently, according to a Reuters report.
The move aims to mobilise the Gulf Arab state's private sector to help wean the economy off its reliance on oil exports, which still account for more than half the state's income, and develop new sectors to help create jobs for millions of Saudis.
"Building a vibrant and prosperous private sector is one of the national priorities for the Kingdom and that is why we are today inaugurating a new and more powerful era in terms of cooperation and partnership between the government and private sector.," Mohammed said.
This is part of 12 trillion riyals worth of investments planned by 2030, according to Crown Prince Mohammed bin Salman. That also includes 3 trillion riyals from the Public Investment Fund (PIF) and 4 trillion riyals under a new Saudi investment strategy, of which some 2 trillion would be foreign investment.
The total amount would rise to 27 trillion riyals with government spending and domestic consumption.
"The new Shareek (Partner) programme will help the private sector create hundreds of thousands of new jobs and will boost the contribution of the private sector to GDP by up to 65% by the end of the decade," the prince said.
He later told journalists in a virtual briefing that Aramco and Saudi Basic Industries Corp (Sabic) would represent 60% of the 5 trillion riyal investment.
Prince Mohammed said the government has asked the biggest participating firms to lower their dividends in order to raise capital spending.