Mitsubishi to construct MMA plant in the US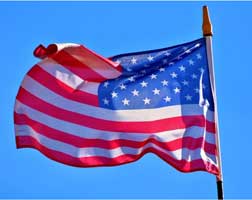 Lucite International, a subsidiary of Japan's Mitsubishi Chemical, has announced a project to design and construct a 350,000-tonne methyl methacrylate (MMA) plant in the Gulf Coast, US, utilising Lucite's proprietary ethylene-based Alpha technology. The project is in its design phase and is expected to be fully operational in 2025.
Read: Mitsubishi Power to develop ammonia combustion for thermal power plants
Though it has been speculated that the location will be will be built between Houston, Texas, and Gasol, Louisiana, the company said the specific location of the facility will be the subject of another announcement later this spring.
This plant will be the third, and largest, commercial application of its Alpha technology since its initial development and first successful implementation in 2008.
Hitoshi Sasaki, COO of Mitsubishi Chemical's Global MMA business domain, said:
"We are pleased to announce that we are officially progressing our project to build and operate a 350KT Alpha MMA plant in the United States, taking advantage of the favourable feedstock position. The addition of this asset, which will be fully owned and operated by Mitsubishi Chemical, strengthens our global leadership in the MMA merchant market and demonstrates our commitment to continue providing reliable and competitive supply to our customers in the US and in all regions of the world."
Lucite's patented route to MMA is based on readily available raw materials of ethylene, methanol and carbon monoxide.