Ningxia Baofeng awards two petchem projects in China to KBR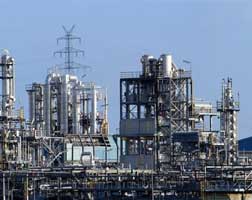 Technology provider KBR has been awarded two contracts by Ningxia Baofeng Energy Group Co. Ltd (Baofeng Energy) for its 500 kilotonnes/year coal to olefins project & 500 kilotonnes/year C2-C5 comprehensive utilisation project to be built in Ningdong Town, Lingwu City, Ningxia, China.
Under the terms of the contracts, KBR will provide process technology licensing and process design packages for this project, which will have a production capacity of 1 million tonnes/year of olefins. Once completed, the complex will be the largest single-train methanol to olefins (MTO) plant in the world.
KBR says it will use a combination of its Score steam cracking and MTO recovery technologies to achieve Baofeng Energy's project objectives of highest yields and lowest capital investment. The Score steam cracking unit will convert the ethane and propane feedstock into ethylene and propylene, which are later separated and further purified in the MTO recovery section to ensure the quality needed to produce polymer grade ethylene and propylene.
For more than 50 years, KBR says its Technology Solutions business unit has been delivering the technologies, flexible solutions and expertise that petrochemical manufacturers rely on to produce ethylene, propylene, acetyls, phenolics, vinyls and other specialty products from a variety of feedstocks.
KBR employs approximately 37,000 people worldwide (including joint ventures), with customers in more than 80 countries and operations in 40 countries.