OMV restructures with new chemicals & materials divisions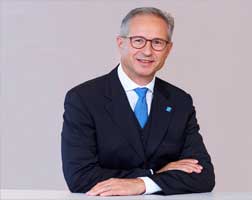 Austrian oil and gas firm OMV Aktiengesellschaft has reorganised the group by splitting and expanding the current area of Refining & Petrochemical Operations into two areas: Refining and Chemicals & Materials. This structural change facilitates the forward integration in the chemicals sector that has been underway ever since OMV acquired a majority stake in Borealis, it said.
With this change, OMV adds it is consistently positioned across the entirety of its expanded value chain and can bundle all relevant responsibilities for petrochemicals and chemicals in a single board division.
In addition, the OMV Supervisory Board has appointed Alfred Stern (56) as Executive Board member for Chemicals & Materials.
The changes will take effect as of April 1, 2021.
Mark Garrett, Chairman of the Supervisory Board of OMV: "The new corporate structure will significantly expedite the integration of Borealis into the OMV Group and the expansion of the chemicals business. I am delighted that we have managed to bring on board Alfred Stern to the OMV Executive Board, a manager with a wealth of international experience in the chemicals industry. Over the past years, he and his team has not only achieved an excellent positioning for Borealis' polyolefin business but evolved the company in the direction of a circular economy."