22nd edition of FPSO World Congress goes hybrid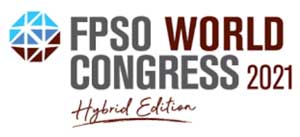 Following a year of disruption and shift to the virtual world as everyone grapples with the impact of the Covid-19 pandemic, the FPSO World Congress is returning to Singapore, 6-9 September 2021. Now in its 22nd year, the congress will adopt a hybrid format, where there will be a mix of in-person attendees and participants logged in virtually through virtual platforms.
"For the past 22 years, the FPSO World Congress has been the go-to calendar event specifically for the FPSO industry. The oil and gas market is at a crossroads once again – while oil prices remain stable at about US$74/bbl, the increased focus on the energy transition and low-carbon is a crucial development that FPSO leaders must face," said Jamie Tan, Director of the FPSO Network.
Tan adds, "This year, we will bring our experience of running this flagship industry event for over 20 years; as well as lessons learnt from our virtual events, to introduce a new hybrid format in 2021. Through in-depth research with industry leaders, FPSO World Congress 2021 will discuss the most crucial points of low-carbon and low-manned FPSOs."
The FPSO World Congress 2021 – Hybrid Edition remains the focal point for industry players from all the regions to understand how FPSOs can remain relevant alongside the energy transition, harness innovation and digitisation tools, explore upcoming FPSO investment opportunities, and more.
The conference is organised by International Quality and Productivity Centre (IQPC), which is touted as the world's biggest large-scale conference company and part of the PLS group, one of the world's leading providers of strategic business intelligence with 16 offices worldwide.
For further information, contact the FPSO Network at info@fpsonetwork.com.