Air Liquide in long-term agreement to supply semiconductor site in US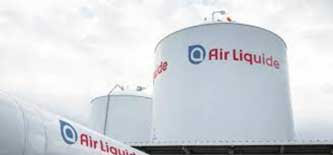 Gases firm Air Liquide has entered into a long term agreement to supply ultra high purity hydrogen, helium, and carbon dioxide to one of the world's largest semiconductor manufacturers. Air Liquide plans to invest nearly US$60 million to build, own and operate onsite plants and systems at a new manufacturing site in Phoenix, Arizona, US, in support of this new agreement. Operations and supply are expected to start in the second half of 2022.
Air Liquide Electronics' exclusive knowhow and experience within the semiconductor industry plays a valuable role in producing and delivering onsite gases with the purity, reliability and quality control required for the most advanced semiconductor manufacturing sites. As the challenges faced by the global Electronics industry continue to evolve, Air Liquide says it continues to adapt its offer and local production of electronics specialty gases, advanced materials, and equipment for the semiconductor industry.
Michael J. Graff, Executive Vice President and Executive Committee Member of the Air Liquide Group, said " Air Liquide is proud to support the growth of semiconductor manufacturing in the United States. We aim to partner with customers as they endeavour to expand their manufacturing footprint in areas such as Arizona, a State where Air Liquide has an established presence and significant infrastructure. This investment illustrates Air Liquide's ability to meet the stringent, high-purity gas and advanced material needs of semiconductor manufacturers wherever they operate. "
Generating EUR2 billion in revenue in 2020, the Electronics business line of Air Liquide is a world reference in designing, manufacturing and supplying ultra high purity gases and advanced materials for this industry. The Electronics business line of Air Liquide is a long-term partner providing innovative and sustainable solutions to the semiconductors, photovoltaics and flat-panel displays markets. Close to 4,300 employees worldwide are dedicated to providing the working agility and reliability our customers need.