Axens and Sulzer team up to license FCC naptha-processing technology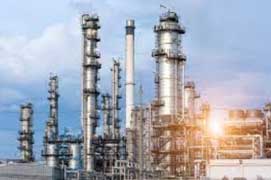 French firm Axens and Swiss company Sulzer Chemtech's GTC Technology business, a global licensor of refinery and petrochemical process technologies, have formed an alliance to license an advanced process for FCC (fluid catalytic cracking) naphtha processing. The combined offering is based on Axens' Prime-G+ hydrodesulohurisation technology and Sulzer Chemtech's GT-BTX PluS extraction technology.
The combination of Prime G+ and GT-BTX PluS offers a unique solution to reduce octane loss to a very low level for the gasoline pool. The technology is especially important in countries that are upgrading fuel specifications to meet environmental requirements, and it can be applied in new, or retrofits of existing units in operation to maximise profit.
Additionally, it provides refiners the option of converting FCC gasoline into petrochemical products – BTX and additional propylene – and get additional margin in regions where gasoline demand is not sufficient. For those, the combined offer can convert their excess gasoline into petrochemical products to adapt to the market change with minimum investment.
"We look forward to collaborating with Sulzer Chemtech, to provide a comprehensive, high-quality processing solution to different players in the oil refining sector. The combination of Prime-G+® and GT-BTX PluS and will help them address current and future market demands as well as increase their competitiveness," said Patrick Sarrazin, Axens' Process Licensing Global Business Unit Executive Vice-President
"We are excited about the partnership with Axens. We are committed to delivering state-of-the-art technologies and are confident that this combined solution will bring many benefits to our customers. It will allow them to prepare for the changing gasoline and petrochemicals demand in both the near and longer term," said Sander van Donk, Head of Global Technology Business at Sulzer Chemtech.