Essar/Progressive Energy tie-up for £750 million hydrogen project in the UK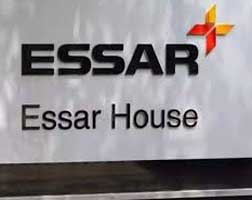 India's Essar Oil and UK clean energy specialist Progressive Energy have tied up to partner on the development of two low-carbon hydrogen production plants at Essar's Stanlow, UK, refinery that will supply Progressive's planned HyNet low-carbon regional distribution network.
The companies are to invest £750 million jointly to build two hydrogen production hubs. The first hub will initially produce 3 terawatt-hours (TWh) of low-carbon hydrogen each year from 2025, converting natural gas and fuel gases from the refinery. This will be followed by a facility twice as large, enabling a total capacity of more than 9 TWh/year of hydrogen. Carbon dioxide (CO2) from the process will be captured and injected using existing pipelines into subsurface geological reservoirs off the UK's west coast in Liverpool Bay.
The Stanlow refinery produces 16% of UK road transport fuels and processes 10 million tonnes/year (MMt/y) of crude oil and other feedstocks.
The new plants will provide Essar with low-carbon hydrogen to decarbonise its own energy demand, in addition to creating a regional hydrogen economy, the company says. The hydrogen supplied into Progressive's HyNet North West system will be used for industrial and domestic purposes, it says.
The plants will utilise Johnson Matthey's Low Carbon Hydrogen technology, with engineering in partnership with SNC-Lavalin. An initial £7.5 million in funding for early engineering work on the hydrogen project was provided by the UK government in February last year.
Essar acquired the Stanlow refinery from Shell in 2011.