Lukoil builds catalytic cracking complex at the Perm refinery; to open in 2026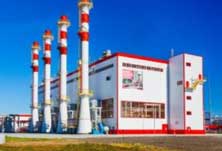 The development of a catalytic cracking complex at the Perm refinery has begun, according to Russian multinational energy corporation PJSC Lukoil. The project is being carried out in accordance with an agreement with the Russian Federation's Ministry of Energy to provide an investment incentive in the form of a negative excise tax on refinery feedstock until January 1, 2031.
The complex will have an annual feedstock capacity of 1.8 million tonnes. A catalytic cracking unit, a high-octane gasoline components plant, and infrastructure facilities will all be included in the complex. The new complex's distinct feature is the high adjustable propylene yield.
The complex is expected to open in 2026, allowing Lukoil to enhance production of high-octane motor gasolines and begin production of polymer grade propylene, which will be utilized as a feedstock at its petrochemical plants.
Read: LUKOIL commissions polymer-bitumen binders unit at its Nizhny Novgorod refinery