LyondellBasell plans to sell Houston oil refinery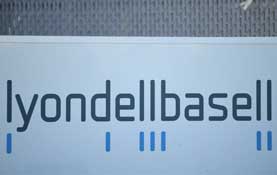 Chemicals maker LyondellBasell Industries is planning to sell its Houston crude oil refinery in the US, according to a Reuters report.
The company is said to be considering strategic options for the refinery, including a potential sale. US refiners last year suffered deep losses as the Covid-19 pandemic slashed demand for motor fuels.
LyondellBasell is not alone in its sale plan and joins a number of other operators that have put plants up for sale. Royal Dutch Shell last year offered its Convent, Louisiana, refinery and Phillips 66 recently put a Belle Chasse, Louisiana, plant on the market.
Read also: Covid-19: LyondellBasell to slow construction on PO/TBA project
The refinery along the Houston Ship Channel has been under Lyondell's sole ownership since 2006, when the company bought out minority partner Citgo Petroleum.
This is Lyondell's second attempt to sell the Houston refinery, which the US Energy Information Administration says can process 263,776 barrels per day of crude oil.
The first attempt, in 2016, was hampered by repeated fires and breakdowns at the Houston refinery that cut production to a third of capacity in the spring of that year. But the plant had drawn offers over US$1 billion from Saudi Aramco (which later refuted its plans to buy) and Suncor.
Refinery values have fallen in the past five years as capacity, especially in the US, is seen too great for an economy preparing to move away from fossil fuels for transportation.
"While the Houston Refinery is a valuable, well-performing asset, we have long held the belief that it may be even more valuable as part of a larger refining system," CEO Bob Patel said in a statement recently.