Mitsui Chemicals to use EO catalyst from Shell for lower CO2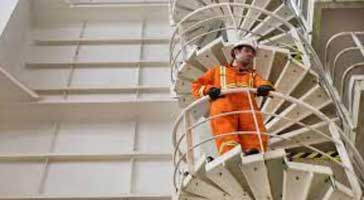 Mitsui Chemicals has asked Shell Catalysts & Technologies (SC&T) for its Shell S-896 catalyst, which is expected to provide important economic benefits from raw material (ethylene) savings and also help the organisation meet the decarbonisation goals for its ethylene oxide (EO) refinery in Osaka, Japan. This announcement builds on more than two decades of work between the two organisations, it adds.
The use of Shell S-896 catalyst will enable Mitsui Chemicals to maximise its assets without having to make an investment in refinery hardware revamps. The high performance family Shell S-896 catalyst can deliver an average selectivity advantage of +0.8% compared to Shell S-893 catalyst which provides an operational savings.
"The very high selectivity and good activity that Shell S-896 can deliver will enable better economics, and its stability is important for Mitsui Chemicals' operation for long cycles," said Kudo, Yuhei the EO plant manager.
In addition, Iijima, Tomonori, industrial chemicals division manager with Mitsui Chemicals, stated "A strong and trusting relationship has been built between Mitsui Chemicals and SC&T. There are a lot of insights that Mitsui Chemicals can gain from SC&T given its experience and industry knowledge that help improve plant operation and design, as well as which catalyst is best suited for Mitsui Chemicals operating conditions."
Selectivity of an EO catalyst has a significant impact on the reduction of CO2 produced by the ethylene reaction. Therefore, in addition to the economic benefit from ethylene savings, Shell believes the higher selectivity catalyst will help Mitsui Chemicals to see a reduction in CO2 output. This will help Mitsui Chemicals achieve its commitment to reduce GHG emissions (with a goal of 40% by fiscal 2030) and energy consumption, particularly aimed at low-carbon manufacturing.
"This is the first third party commercial reference in Asia for Shell S-896 and it signifies Mitsui Chemicals' trust in SC&T through our consistent delivery of good catalyst performance and technical services," said Terrence Tan, SC&T catalyst sales team manager, Asia sales region. "With the urgency to decarbonize the sector, SC&T is looking to help our customers achieve their energy transition goals and we have been able to help Mitsui Chemicals work toward their goals through several catalysts upgrades, without having to make changes to their existing assets."