MMA: Röhm and OQ Chemicals to evaluate MMA plant in US; Mitsubishi Chemical to centralise global MMA operations in Singapore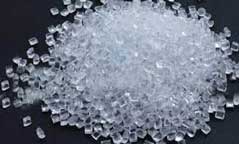 Germany-based Röhm, OQ (Oman) and OQ Chemicals have signed a Memorandum of Understanding (MoU) to evaluate the construction of a new production plant for MMA (Methyl Methacrylate) on OQ's site in Bay City (Texas/US). The proposed facility has a design capacity of 250,000 tonnes/year of MMA. It will utilise Röhm's proprietary ethylene-based LiMA technology. Under the MoU terms, OQ Chemicals will integrate the plant into its existing site and provide raw materials, utilities, and site services to Röhm. The partners intend to commission the new plant in 2023, creating about 70 direct jobs.
In this plant, a newly developed production process will be implemented for the first time on a large industrial scale. Röhm, a portfolio company of Advent International, has developed the unique and proprietary LiMA technology to produce MMA.
LiMA, an acronym for 'Leading in Methacrylates', is said to be the most efficient MMA production technology developed to date. MMA is an essential precursor for the acrylic glass Plexiglas (branded in the Americas as Acrylite). Other applications include protective screens for LCDs, adhesives, finishes, floor coatings, and dental products.
"We are very pleased to have found in OQ a very competent and reliable partner," says Dr. Michael Pack, CEO of Röhm. "This project will strengthen the reliability of our supply chain towards our valued customers in the Americas and globally. Basic engineering for this C2‑based technology has been under way for some time already and will allow us to decide on the final investment in the first half of 2021. We are on track and expect to start-up production in 2023."
The new technology is based on the raw materials ethylene and methanol, which are readily available on the US Gulf Coast. At the same time, the technology enables a high product yield with low energy consumption and reduced wastewater volumes. This technology sets new standards for using resources efficiently and for making notable reductions in its environmental impact.
The process has been running in a pilot plant since 2016 in Darmstadt (Germany). MMA is produced by Röhm on several sites all over the world.
Read: Mitsubishi to construct MMA plant in the US
With 3,500 employees and 15 production sites worldwide, Röhm is one of the leading manufacturers in the methacrylate business. The medium-sized company with branches in Germany, China, the US, Russia, and South Africa has more than 80 years of experience in methacrylate chemistry.
Meanwhile, in other news, in order to strengthen its global MMA operations, Mitsubishi Chemical Corporation has decided to consolidate relevant headquarter functions in Singapore and rename major subsidiaries as Mitsubishi Chemical Methacrylates in order to unify MMA operations currently dispersed across MCC, Lucite International, and various regional operations, effective April 1, 2021.
With effect from the same date, Mitsubishi Chemical Methacrylates Japan will be established to strengthen MMA operations in the Japanese domestic market. MCC's MMA operations have 11 monomer plants and six polymer (acrylic resin) plants in growth markets around the world and strive to optimise global product supply network by utilizing digital technologies that connect regional production, costs, and supply and demand.
To date, headquarter functions have been carried out in Japan and the UK, but going forward, these functions including global supply chain management will be consolidated at Mitsubishi Chemical Methacrylates Singapore to achieve a stronger MMA operations management base that enables centralised and speedy decision-making, it adds.