Nouryon to increase microsphere capacity in China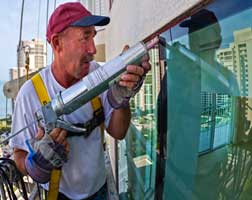 Speciality chemicals firm Nouryon plans to increase production capacity of its Expancel expandable microspheres in China. The increase will result from the relocation of its production site from Suzhou to Ningbo, China, which is scheduled to be completed by the end of 2021, and will further strengthen the company's leading global position in expandable microspheres.
"Nouryon has been the industry leader in expandable microspheres for more than 40 years. The increased capacity of Nouryon's facility in Ningbo will allow us to meet the growing demand of the local market," said Sylvia Winkel Pettersson, Vice President, Engineered Polymers at Nouryon. "We expect the production relocation to be seamless and to enable us to even better serve our customers in China with high-quality products and services."
Expancel expandable microspheres are used as a lightweight filler and blowing agent to make customers' end products lighter, incorporate high-performing insulation properties or better reflect light to reduce energy consumption, cost, and environmental impact. For example, the use of cool roof coatings with high solar-reflecting properties reduces the need for air conditioning by decreasing a building's external surface temperature by as much as 15°C. Expancel supports Nouryon's key end-markets in China, such as Building and Infrastructure, Packaging, and Paints and Coatings.
"Nouryon is seeing a marked increase in demand for expandable microspheres, which is being driven, in part, by global sustainability trends," said Sobers Sethi, Senior Vice President, Emerging Markets and China at Nouryon. "Relocating Expancel production to our Ningbo facility will help us to meet this demand through the site's operational excellence and addition of critical resources. That, in turn, will help us to accelerate our growth in China."
The Ningbo facility is comprised of six plants that produce chelating agents, organic peroxides, and surfactants, and will complement Nouryon's existing expandable microsphere production sites in the US, Sweden, and Brazil.