Pertamina to apply Shell process at a new refinery in Tuban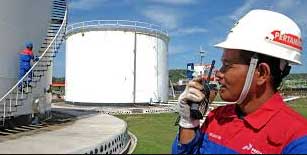 Indonesia's PT Pertamina Rosneft has signed a licensing and basic engineering agreement to apply Shell Catalysts and Technologies processes at a new refinery in Tuban, Java Timur, Indonesia.
The New Grass Refinery Root (NGRR) project will boast a crude processing capacity of 300,000 barrels per day, Shell stated. Moreover, the firm pointed out the facility will feature a petrochemicals complex equipped to produce more than 1 million tonnes/year of ethylene, 1.3 million tonnes/year of aromatic hydrocarbons, and 650,000 tonnes/year of polyethylene.
Read: Clariant and Indonesia's Pertamina collaborate in advanced biofuels assessment
Shell pointed out the complex will use its Omega process to produce mono-ethylene glycol. In addition, the company stated that Pertamina Rosneft will deploy its distillate hydrotreating process for the catalytic removal of sulfur and/or nitrogen and/or aromatics hydrogenation from diesel fractions of certain crude oils.
The NGRR project is a joint project between PT Pertamina (Persero) and Rosneft Oil Co. The technology licensor added the projected completion date for the complex is 2025.