Shell Catalysts & Technologies' deoxygenation catalyst qualified for green hydrogen purification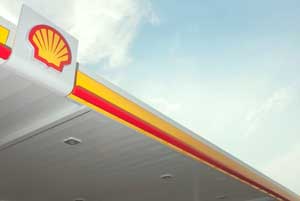 Shell Catalysts & Technologies' (SC&T) deoxygenation catalyst has been qualified for the purification of hydrogen gas produced electrolytically in Shell's green hydrogen projects. Crucially, the qualification was made only after the catalyst's performance in transient conditions had been confirmed. In addition to deoxygenation catalysts, SC&T also offers dehydrogenation catalysts for the purification of oxygen gas concurrently derived from the electrolysis process.
Green hydrogen is obtained from renewable sources by electrolysis followed by a purification step. Because renewable sources, especially wind, are inherently intermittent, it is critical that the catalyst used in the purification step is robust in transient conditions.
SC&T therefore developed a sophisticated proprietary kinetic model that helped to confirm the deoxygenation catalyst's performance in wind-turbine-powered applications and secure its qualification for Shell renewable hydrogen plants.
Dirk Lose, Senior Technical Consultant, SC&T, explains: "Our comprehensive test series and model helped to identify the risks related to operating under transient conditions and subsequently confirmed that the catalyst can operate in a stable way when exposed to fast swings in both gas flow rate and temperature. It can also be robust under the frequent shutdown and restart conditions that would be anticipated due to the intermittency of renewable energy."
"Furthermore, the catalyst performed reliably after being rapidly heated, a procedure that would be necessary to remove condensed free water that would saturate the catalyst bed after a short or prolonged shutdown. This procedure was performed repeatedly without damage to the catalyst. The catalyst also performed for a wide range of gas hourly space velocities and when operating in a broad temperature range, from 50°C up."
The de-risking of SC&T's deoxygenation catalyst has significance beyond Shell's green hydrogen projects. Hydrogen project activity around the world is accelerating, and this catalyst system could provide a robust purification solution for those ventures. Other, third-party customers are currently evaluating the technology for deployment in their projects.
"SC&T has been providing purification solutions to various applications such as natural gas and carbon dioxide and will be looking at accelerating deployment into green hydrogen," shares Agnes Lim, Specialty Marketing Manager, SC&T. "In addition to in-house capabilities, we are looking for partners to progress our development."