BASF opens plant for fuel performance additives in China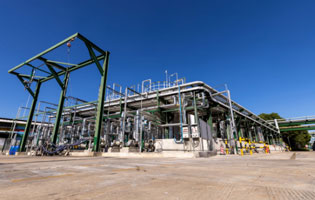 German chemical firm BASF has started producing fuel performance additives at its Pudong site in Shanghai, China. It says the new plant addresses the increasing regional demand for fuel performance additives and brings greater supply security and flexibility to customers in Asia. The site is the latest addition to BASF's global network, strengthening its local manufacturing footprint in Asia.
BASF says its multifunctional additive packages, known as Keropur are well established in the market, providing the maximum possible engine cleanliness, improved fuel economy, and lower emissions. Due to the growing trend in the use of multifunctional additives in fuels, and the increasing interest in cleaner and more efficient products, the fuel additive market in Asia is expected to grow at a compound annual growth rate of more than 4% through 2032.
"This strategic investment shows our continuous commitment to the fast-growing markets in Asia. With the new capacity, we will be able to improve supply reliability, shorten transport time and hence boost delivery accuracy, and provide locally produced grades to our customers in Asia," says Matthias Lang, Vice President, Business Management Fuel and Lubricant Solutions Asia Pacific.
An additional investment to offer customized solutions to Asia's key markets is scheduled for completion by the first quarter of 2023.