Ineos Energy, Wintershall Dea, tie-up for CO2 storage in Denmark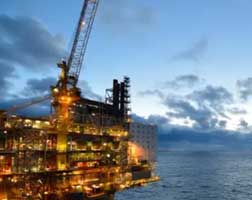 Ineos Energy, Wintershall Dea, and a consortium of 29 companies, research institutes and universities, signed an agreement to support the next phase of the Greensand pilot project to demonstrate the safe and permanent storage of CO2 in the Danish North Sea.
The Greensand consortium will now file a grant application with the Energy Technology Development and Demonstration Program in Denmark. If the application is successful, the consortium plans to begin work by yearend, with the offshore injection pilot expected in late 2022. In the upcoming pilot phase, the consortium will demonstrate that CO2 can be injected into the offshore Nini West reservoir in a cost-effective and environmentally safe manner, Wintershall Dea said.
The FID for full-scale project will commence after proof of concept, planned FID in second-half 2023, and will have an estimated delivery duration of around 24 months after which carbon storage could be operational from around 2025.
Emissions will be captured at the Danish cement producer, Aalborg Portland, and transported to the Nini West reservoir by ship, Wintershall said. If successful, the pilot would lead to full-scale CO2 storage in Nini West field by 2025, subject to the right funding and regulatory conditions, it continued.
The Nini West reservoir lies in the Siri area of the Danish North Sea. The Paleocene sandstone fields of the area lie at a depth of 1.5-2.2 km and are encased "in one of the most competent cap rocks in the North Sea," Ineos said.
Overall, the area is expected to hold storage potential of 0.5-1 million tonnes/year (tpy) of CO2 by 2025, increasing to a potential 4-8 million tpy of CO2 by 2030, Wintershall said.
Read: Ineos Phenol and Engie use hydrogen in industrial plant in Antwerp